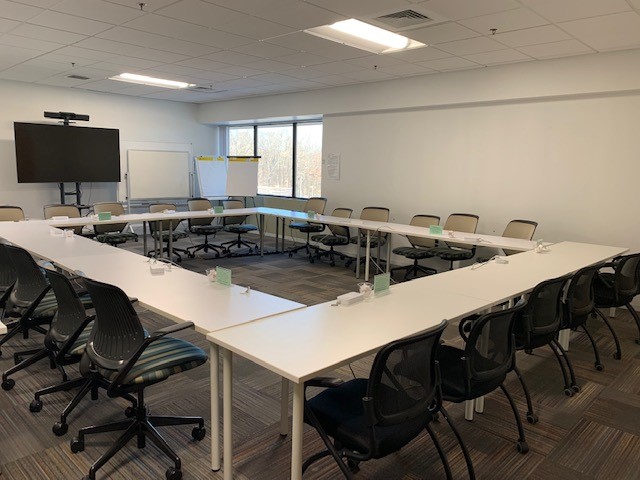 The Great Room / The Training Room
Square Setup
The Great Room @ OfficePlace
. Seminar and Training Space in Connecticut.
Flexibility abounds in the Great Room setup! The layout of tables and chairs are configured to your specific needs. Contact us to learn more about our seminar and training space in  Connecticut.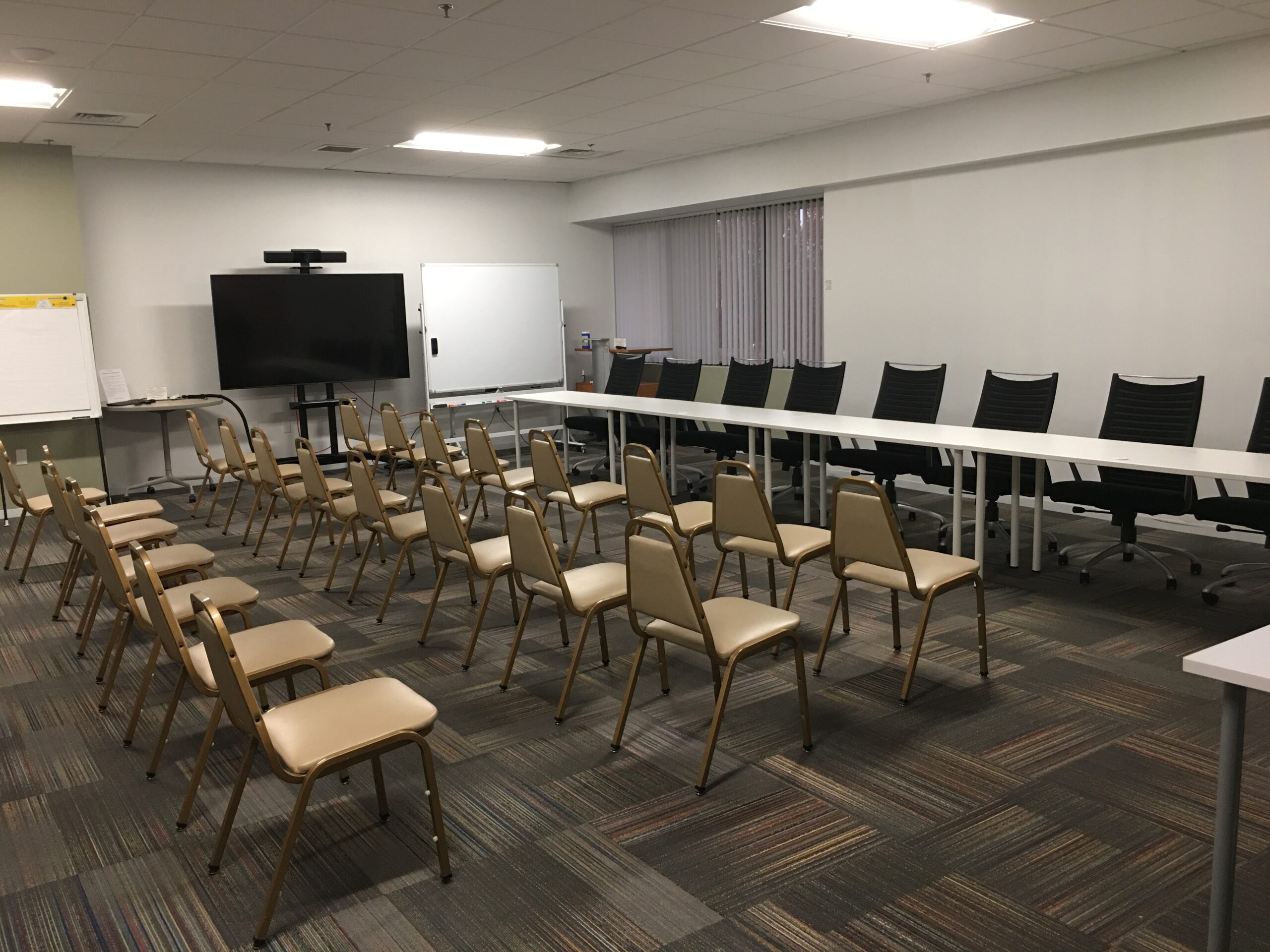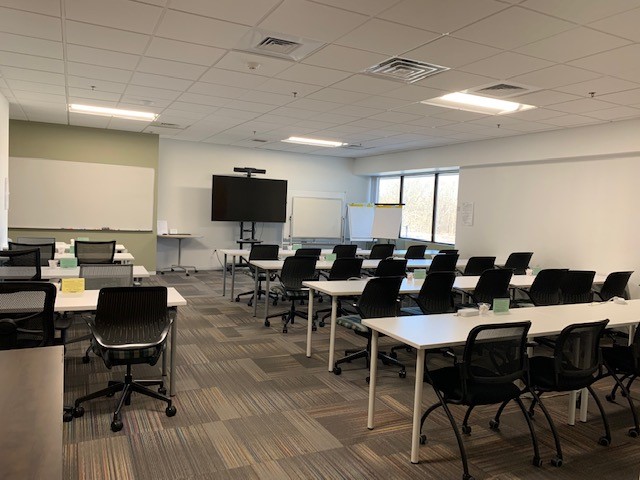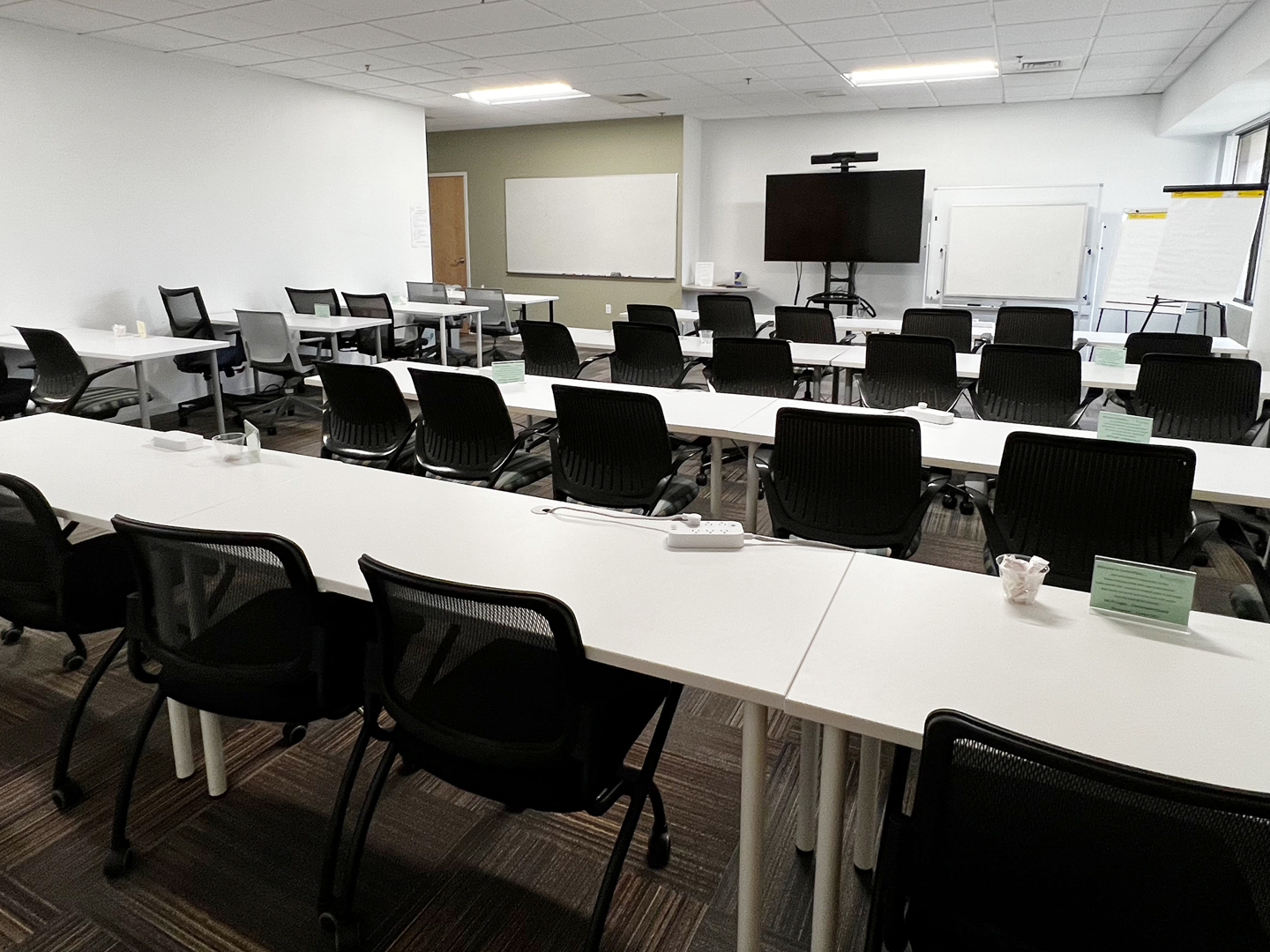 Training / Classroom Setup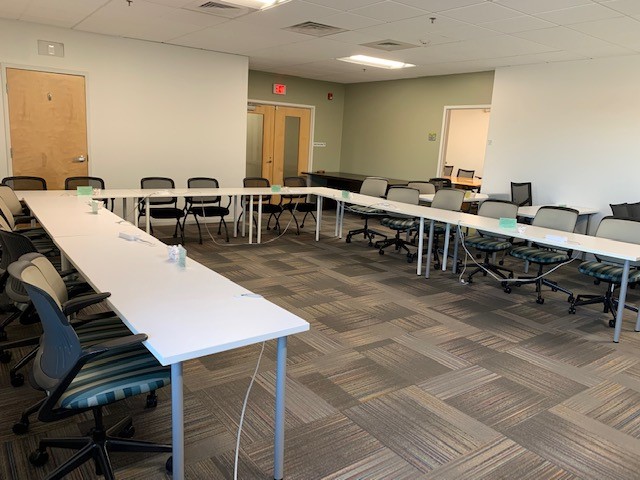 The Great Room : The perfect space for your next CT
Seminar or Training Session.
Classroom style in work-table rows are ideal for working sessions, training classes and personal laptop use. Theatre style in rows, U-shape, square, and large conference table configurations can be accommodated. Oversized monitor with HDMI connection, camera, sound bar, whiteboards, flipcharts etc.
We'll set up your room so you're ready to go for a productive session. IT support includes robust hardwire and Wi-Fi connectivity, 500 MBPS; optional break-out room subject to availability; kitchen /café access with coffee, water and catering tools.
Unique Convenient Location
OfficePlace central location, just off I-91, Exit 21, Cromwell, provides convenience for your guests. Plenty of free parking just outside the door with signage at the entrance pointing the way to your Meeting Room.