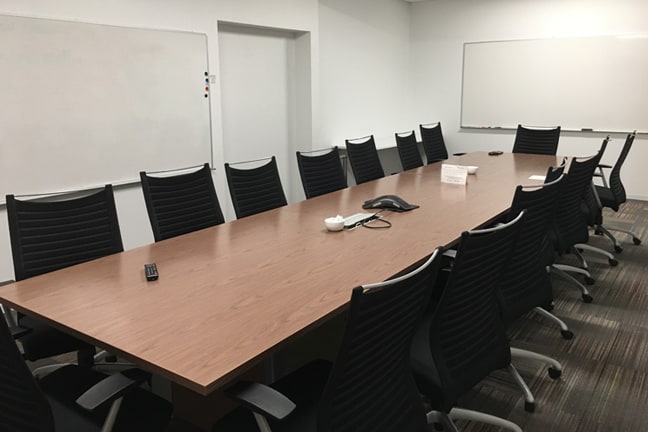 Ideal for offsite meetings for larger groups, The Boardroom seats 16 with extra space to accommodate 18. It is perfect for anyone searching for large meeting room space in Connecticut.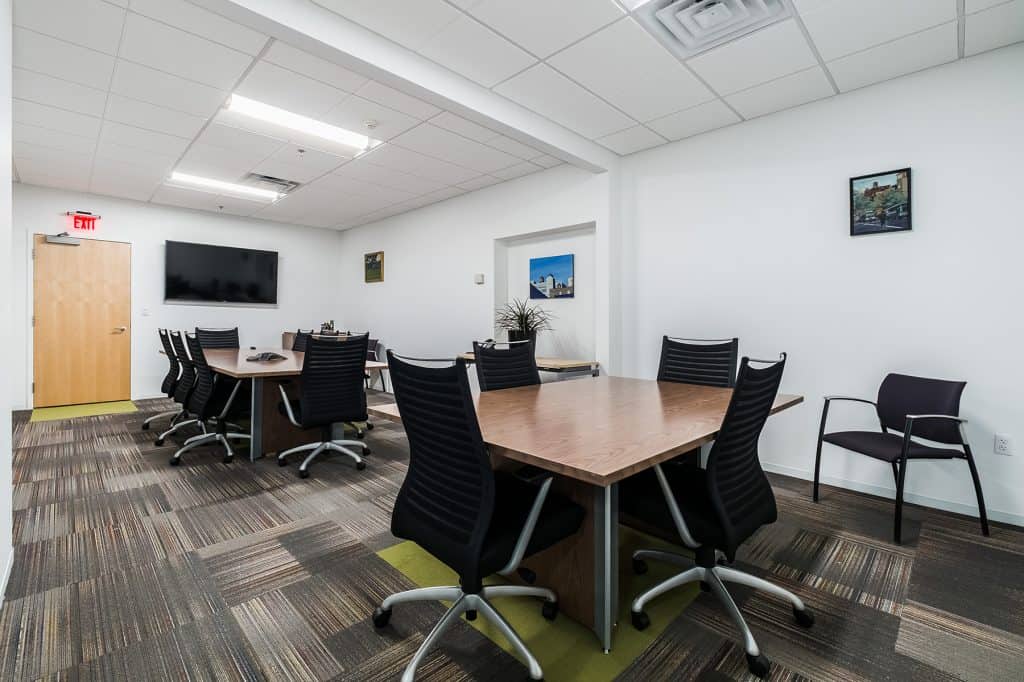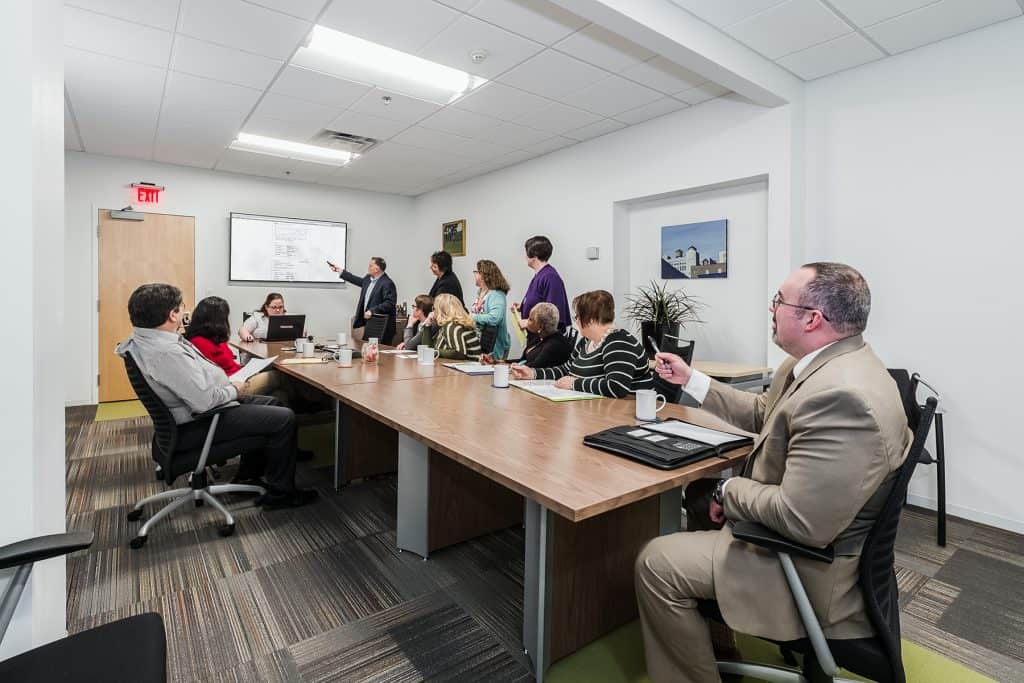 The Boardroom @ OfficePlace
. A large meeting room space in Connecticut.
The Boardroom is a favorite for longer meetings with room to spread out a bit. Refreshments and meal catering are available from a host of local restaurant establishments.
IT support includes robust Wi-Fi connectivity, large 70", 4k monitors and whiteboards. Kitchen /café access with coffee, water and catering tools.
The Boardroom at OfficePlace is the perfect venue to make the right statement to your attendees. Board meetings are a tradition with Connecticut organizations. Sales presentations and sales meetings, lunch-and-learn events, company group work sessions are regulars at The Boardroom.
Hourly, half and full day rates accommodate your timeline. Weekend and after hours work and training sessions are welcome.
Unique Convenient Location
OfficePlace central location, just off I-91, Exit 21, Cromwell, provides convenience for your guests. Plenty of free parking just outside the door with signage at the entrance pointing the way to your Meeting Room.